Applied research to resolve on-site challenges
Our Research and Development team adheres to a multi-disciplined and cross-cutting way of working where on-site exchanges inspire, the laboratory tests and fieldwork validates new technology; all of which form the basis of our innovative solutions. This process allows us to be at the source of the first recognised micro-organism BIOCIDE TP3 and to register six patents
The way we work is by using tested scientific principals which are based on:
Listening to and studying market needs
Carrying-out precise and multi-disciplined analysis of production issues and of all reliable solutions that are proposed
Developing an answer with ingredients and technical services associated
Checking operational responses first in laboratories, known as 'experimental stations', then on site
Marketing of a reliable and tested solution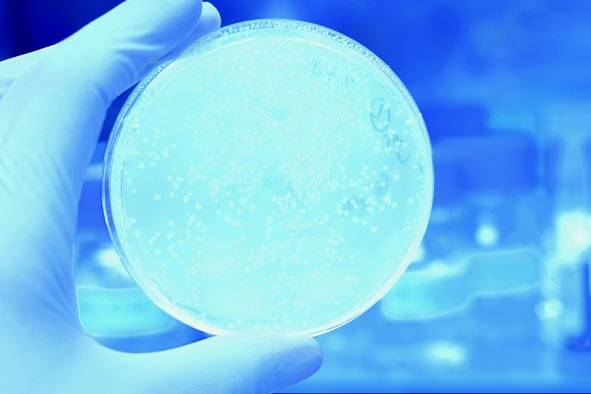 Not only do we work with our own R&D department but we also collaborate openly with a dense network of researchers and experts. We have a collaborative approach with Cobiotex laboratory (certified by the Ministry of Research), the University of Bordeaux (ENITA), the Veterinary School (ONIRIS), technical institutes (IFIP, ITAVI...) and also with clients through their experimental tools./ by using clients' feedback of their experimental tools.
This policy to innovate efficient and constructive solutions is the result of a harmonious way of working between Dietaxion and its clients (development of products), its suppliers (development of production methods)...
And you, when will you join us to co-design eco-performance?